MUST WATCH: Meet Zach Sobiech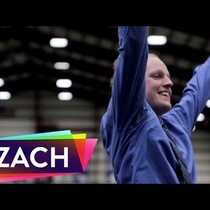 Posted May 22nd, 2013 @ 12:11pm
Zach Sobiech found out he had a rare form of terminal cancer at age 14. He didn't let that stop him, instead he became a rock star. Zach passed away on Monday (May 20th) but left behind an inspirational legacy.
Donate to Zach's research fund here. | Buy Zach's album on iTunes here.

Get the tissues ready, this is a must watch.