Trayvon Martin Rallies Focus on Race Problems!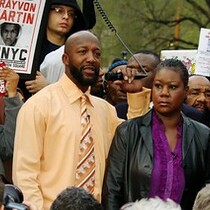 Posted July 22nd, 2013 @ 9:22am
From coast to coast people are attending rallies honoring Trayvon Martin. The protests hold a similar theme: to demand repeal of stand-your-ground laws that permit use of deadly forces in the face of a perceived threat. To read more information on the gatherings check out THIS article!
Article courtesy of latimes.com
Photo courtesy of Flickr: username: david_shankbone