A white guy and a black guy take turns trying to break into a car - guess who gets arrested?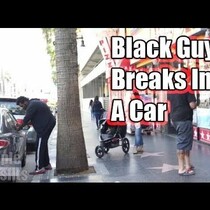 Posted February 21st, 2014 @ 9:50am
So my question is.... Is this how it really is? I honestly would look at any race trying to jimmy the lock. I think I would assume they were locked out of their own car. Have you guys ever experienced this in real life? Thoughts?