Meghan Markle Still Isn't Popular With Prince Harry's Inner Circle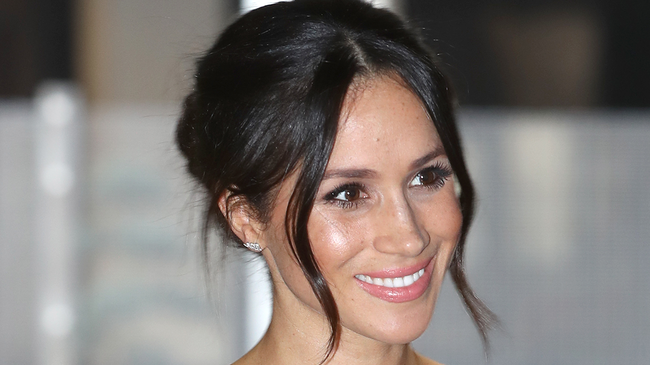 Though Buckingham Palace made sure to shut down any whispers about Meghan Markle's involvement, CBS ran a special all about the Duchess, her husband, and new royal baby Archie on Friday (May 17). Hosted by Meghan's friend Gayle King, Meghan and Harry Plus One took viewers inside Meghan's new life as a Duchess via interviews with some of her closest friends and a few royal experts.
One thing the special touched on was the fact that Meghan reportedly still isn't popular with Prince Harry's inner circle. "I think she's not popular in a lot of circles often because they adore Harry and they seem to think that she's running the show." royal biographer Angela Levin said.
Vanessa Grigoriadis, a contributing editor for Vanity Fair, opened up about how Meghan's ambition and strong work ethic have made her transition to royal life difficult. Grigoriadis touched on the number of staff who have left Meghan and Harry's royal household since the wedding last May, calling it "extraordinary." She continued: "She is a go-getter. She wants to do so much in the world. And she has a lot of ideas."
The managing editor of The Glow Up, Maiysha Kai, also spoke with King about why Meghan's personality might be rubbing the royal staff the wrong way. "Whether it is saying she is difficult or demanding, there is a subtext there that reads very much into this angry black woman stereotype, that leads into a domineering woman stereotype and that doesn't just allow her to be a human being who has agency and who wants to do the best that she can," she said.
Meghan, for her part, reportedly doesn't read any of the negative press about her, so, hopefully all these stories and rumors are far from her mind. She has a lot to celebrate these days, anyway: she just had her first wedding anniversary and she's a new mom to little Archie.
Photo: Getty