10 Year Old Faced with a "Cold" Punishment
A 10 year old girl had to face the wrath of her father after being suspended off the bus for bullying another student. After being notified from school officials, a father decided to teach his daughter a very important lesson that other parents could learn from. In our school systems, there have been a lack for students taking responsibility for their actions, and this was something that this father refused to let happen in his household. Since she couldn't ride the bus, he decided to make her walk to school. For 3 days, this father made his daughter travel 5 miles in the cold by foot. Few say this act of discipline was outrageous, but many are saying it was a great way to show just how serious he was, especially when it comes to bullying. As she walked he made sure to drive behind her every step of the way, still ensuring her safety. The daughter later commented saying how this experience changed her life and how she, in the future, would never go to extent of hurting others with her words. What a hardcore but effective way to learn a lesson. Would you say he took this too far ?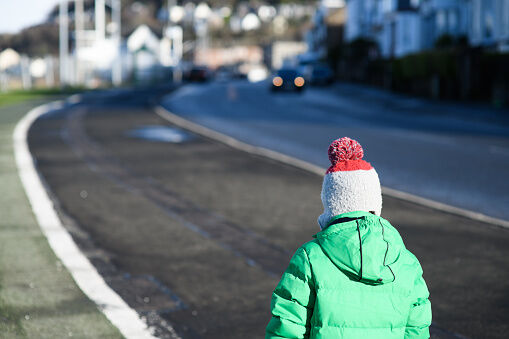 Bob and the Showgram
Want to know more about Bob and the Showgram? Get their official bio, social pages & articles on G105!
Read more