Kim Kardshian Wants More Beef....
After Kanye's actions of stealing Taylor Swifts spotlight during the 2009 MTV VMA's, much rivalry and beef stirred the pot between Kim Kardashian and Swift. Not only was this a starer for the beef but also his music video which included a Taylor Swift look alike. Since then, the relationship between these two ladies have been on thin ice. Well, it seems as if Kim has found a way to let that drama creep back up after announcing her new KKW fragrance, partnered with Kylie Jenner will be released on the same exact day that Taylor Swift has announced she has a huge project she will be releasing on April 26th. In fact, Swift has been hinting to this date being something big for her for a while now. As soon as Kardashian posted this tweet, not long after did the "Swifties" jump down her throat expressing how they felt she was trying to be messy. in their words they chimed in on Twitter to point out that the date is reserved for "the queen." Kardashian has indeed deleted the tweet, but be sure to follow us on twitter @theshowgram to check out some of the chaotic replies.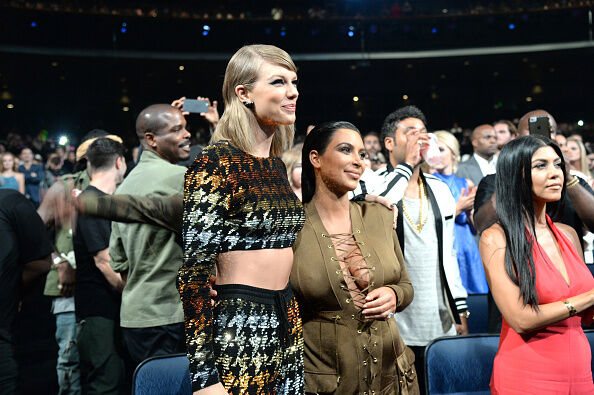 Bob and the Showgram
Want to know more about Bob and the Showgram? Get their official bio, social pages & articles on G105!
Read more