Jussie Smolletts' Case Sparks Fire Again...But For Who ?!
As many are aware of the story was allegedly made up by actor Jussie Smollett, one of the main vasts of ABC's "Empire" sitcom. Earlier this year it was said that he planned to stage an attack against himself. Not only did he allegedly stage the attack, he also paid off two brothers to be play the role as his attackers. Well, it's out that not only has the actions of Smollett affect his own career, but now the brothers are beginning to feel the heat too. They are struggling with trying to find a agent to sign them. In fact, right after the incident, one of the brothers, Abel, who had actually signed with the Gray Talent Group about a month before, was quickly dropped with a generic reasoning being the motive. Now, I cant say that I'm completely surprised with this news, but to know that they have tried applying to 10 different agencies, and not even one has budged or shown interest in signing them, is wild. If they didn't learn anything else, I'm sure the lesson of "one bad decision and change the rest of your life" is holding heavy on their minds right about now. Hopefully things begin to look up for them, but hey, karma never runs too late to the party.
Click below for more details
https://bit.ly/2GvHKdd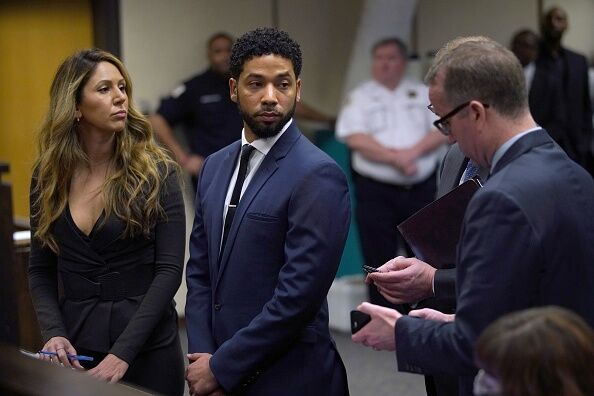 Bob and the Showgram
Want to know more about Bob and the Showgram? Get their official bio, social pages & articles on G105!
Read more