Hamilton and The Hurricanes Have Done It Again!!
All of the Triangle area are in awe and an uproar filled with excitement. The Carolina Hurricanes have been on a roll during this seasons' playoffs for the first time in a while. Many would normally say that it is due to traditional routines or wearing things such as special lucky socks or something gear related, BUT not in this case. The Canes have now adopted a local pig named "Hamilton" as their good luck charm. With every game Hamilton has attended, the team has ended with a victory. The Washington Capitols even tried to deny the presence of Hamilton to last nights Game 7. Though the organization tried so hard to put a stop to this new profound tradition, Hamilton along with his owners, who felt it was a must to attend, Kyle Eckenrode and Karoline Briggs, took a chance and headed up to DC anyway and BOOM -The Canes got the win! This puts Hamilton at a 3-0 winning record since being in attendance of the games. The Canes are now heading to face the New York Islanders for another 7 Game series. Stay tuned to see if Hamilton's presence will continue to help bring the Carolina Hurricanes to triumph.
Click Below For The Story
https://abc11.tv/2Zzt5GH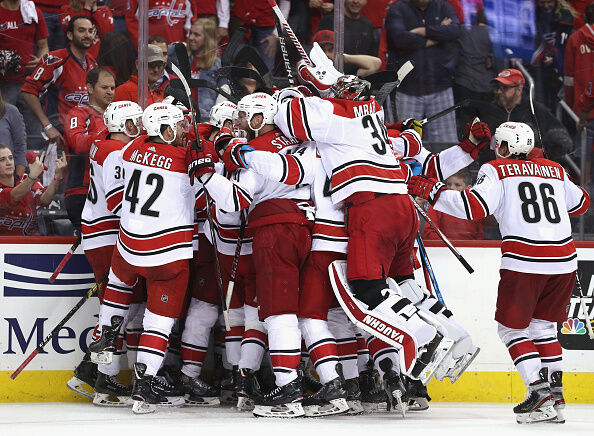 Bob and the Showgram
Want to know more about Bob and the Showgram? Get their official bio, social pages & articles on G105!
Read more