Nipey Hussle....Conspiracy Or Personal "Inside" Murder?
Nipsey Hussle, boyfriend of actress Lauren London, was a well known rapper who made a lifestyle of serving and investing in his community. More specifically, he was a role model who grew up in the streets of LA and had a reputation that led many to following him through his music and philosophy. Hussle, was indeed once heavily involved in a gang, but instead of idolizing his participation in gang activity, he worked even harder to bring his community together and motivated the youth to understand gang life wasn't the only life to live. Nipsey made it his mission to bring about peace, a wave of recognizing self-worth and the understanding that knowledge is the rule of thumb to making it in life. Nipsey was shot and killed in front of his self-owned store "The Marathon" mid-day Sunday afternoon. He was gunned down by an ex-friend who he knew and it is said to all be over non-violent words expressed by Nipsey basically calling this man out on being a snitch. Out of the feelings of embarrassment, the suspect, now known as Eric Holder, later came back and retaliated by gunning down the rapper and two others as they were standing and talking in the parking lot. Though the killer has been identified, many chose to believe that his death may be much deeper then just an internal beef. Rapper Nipsey was also working on a documentary centered around the Holistic Medical practices of Doctor Sebi, who is believed to had been killed by the government due to his ability to be able to heal fatal diseases such as Cancer, Aids, Lupus and much more. Being able to heal such diseases put many people out of the big bucks because, as we know, people being sick is a business for those in the medical field. To heal these life threatening diseases means to take from, and put a damper in the world of pharmaceutical efforts. Notice, anyone who has had a hand in bringing to light the story of Dr. Sebi or any doctor who has practiced holistic remedies, never really make it to highlighting their stories. At some point, America has to stop being so greedy and strive to actually be a country who solely cares about the well-being and up keeping of its people. So whose to blame? Was this really a inside job based on hurt feelings, or another government tactic to take down another African-American man with the weapon of knowledge? Only the results of Holders trial will tell.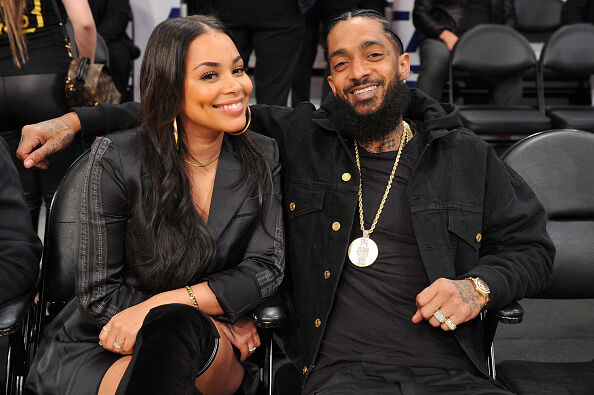 The Showgram
Want to know more about Bob and the Showgram? Get their official bio, social pages & articles on G105!
Read more