Ashleyh's Dummest Criminals Of The Week
There are many criminals who go to jail for things such as murder, burglary, assault etc. but then you have people like our dear friends we have here. Whether its for attention, or if they really just don't process their individual scenarios all the way through, the world may never know.
For instance, there's Nathan from Arizona. Nathan was caught on camera stealing 17 cases of beer over an eight-day period from two different stores. Get this, he parked his BRIGHT RED car, which was very noticeable, in front of both stores so video surveillance was easy to clearly pick him up. When arrested, all he could tell the officers was that he thinks he has a drinking problem. Well you don't say!
That doesn't beat my Michigan friend Rahim though. Rahim thought it was a great idea to use his wife's passport to try and sneak his mistress into the U.S. Like what???? What possibly made him think he could get away with such a thing? First off, he should have known karma for such a mischievous deed was going to bite him in the, you know what! Well now, he and his mistress are sitting in jail with federal charges facing 10 years of prison time.
I mean seriously people, you guys have to do better, but I'm sure you'll have plenty of time to think about these decisions during your time out.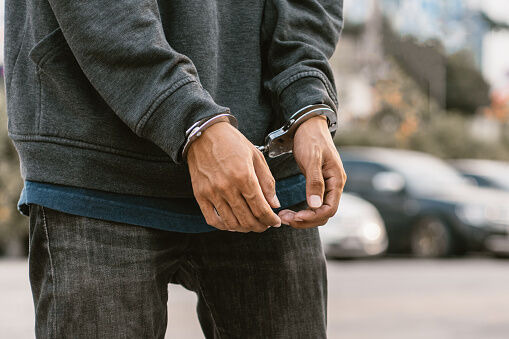 The Showgram
Want to know more about The Showgram? Get their official bio, social pages & articles on G105!
Read more